The tribe for conscious Remote workers & entrepreneurs
Living in the
now together
Welcome to AHORA – the tribe for conscious remote workers and entrepreneurs.
AHORA means "now" in spanish and promotes a conscious lifestyle inspired by living in the moment.
We believe that conscious living is key for the health and happiness of current and future generations.
Therefore, we curate authentic experiences that stimulate healthy and sustainable choices, mindful practices, and foster meaningful relationships.
Working remotely gives us the freedom to embrace conscious living, and enables us to spend more time in nature. We love to blend boundaries between working and living to find balance between productivity and presence.
Through our programs and events we invite you to connect deeper with yourself, others, and nature.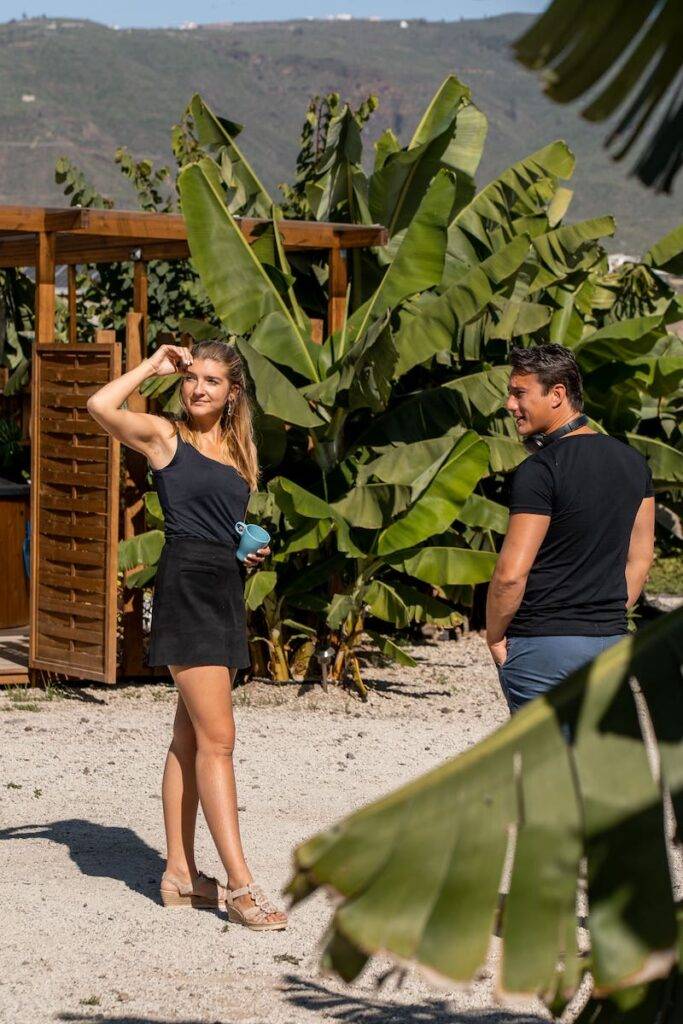 Coliving
Experience the magic of coliving, coworking and growing with our tribe in a natural paradise.
Events
Engage in inspiring activities and workshops and create meaningful connections during our events.
Global tribe
Join our global tribe and stay connected, inspired and empowered wherever you go.
Growth Programs
Embark on a transformative journey towards personal growth and a fulfilling and sustainable lifestyle.​
Business retreats
Take your team to a natural paradise to level-up your business performance and collaboration.
Consultancy
Tap into our knowledge and experience in remote working, community building, and coliving creation and management.
Schedule your exploratory call here
Explore our upcoming experiences, and get ready to immerse yourself in a world of joy, playfulness, and endless possibilities.
Get ready to embark on a journey of laughter, growth, and vibrant connections Let's make every moment count, together!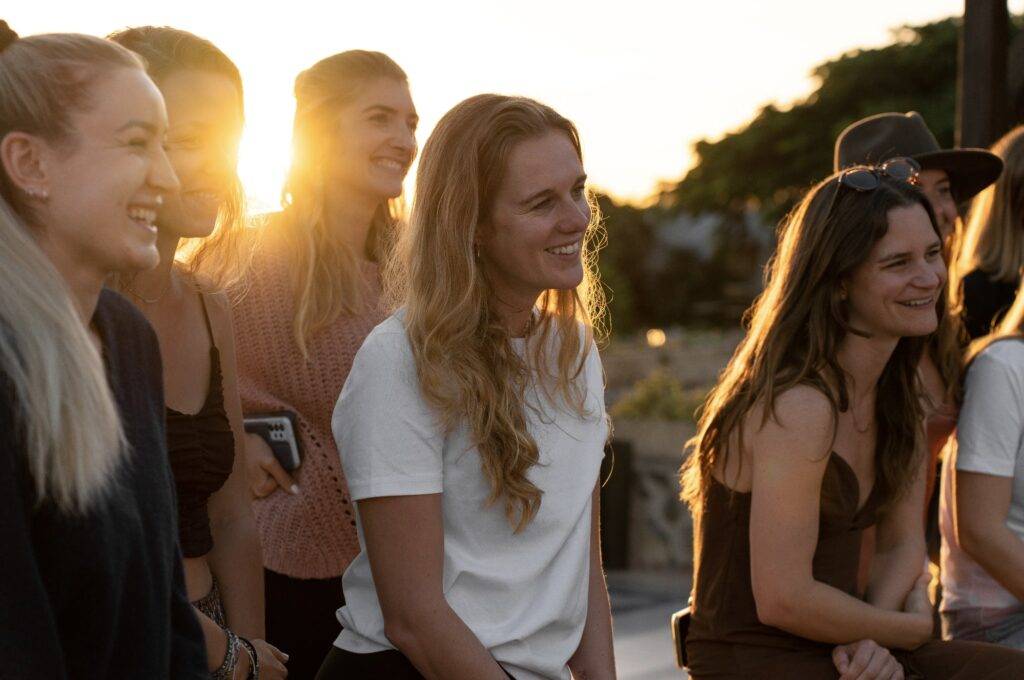 Explore the perfect fusion of work, play, and personal growth with our tribe! 
Our exceptional colive experiences offer immersive 2-4 week programs that seamlessly weave together coliving, coworking, and a transformative program designed to elevate your life.
Upcoming starting dates:
October 7th
November 4th
December 2nd
Get ready to step into a world of transformation, connection, and pure magic at our "Elevate and Celebrate Retreat" happening from December 29th to January 2nd.
It's more than just a retreat; it's an opportunity to elevate your spirit, celebrate your journey, and welcome the new year with open arms.
We're thrilled to unveil our lineup of captivating events for Fall 2023. From inspiring workshops to vibrant gatherings, we're bringing you an array of enriching experiences that will ignite your curiosity and foster connections.
Explore our event agenda to get a sneak peek of what's in store. Dive into the full overview of events that promise to make this fall a season of growth, learning, and joyful moments.
"If you have the freedom to work from anywhere, use it wisely to invest in your network, growth, and wellbeing."
AHORA is an exceptional co-working platform that provides the ideal headspace for life's next steps - be it striking a healthier work-life balance, changing careers, or personal development. Their 1:1 coaching, engaging team events, and diverse activities serve as catalysts for self-discovery and change. AHORA has been my gateway to a community of likeminded professionals, in a relaxed, fun environment. Set against the backdrop of beautiful Tenerife, it offers a wonderful escape, especially from the chilly European winter. It's not just a place to work; it's a place to explore and grow.
Richard Saintbai
Senior consultant & Entrepreneur
I spent one month at AHORA and and I really loved it! Somehow Uli managed to build something so special in this little paradise: she created a safe space for connection and authenticity! I learned a lot about myself, built meaningful connections and laughed so much! Even now that I'm back home I'm taking the AHORA afterglow to transform my everyday life. It is difficult to express how much this experience can give you, you really have to experience it yourself! Thank you so much Santos & Uli, I am gonna come back for sure!
Verena Oeser
Campaigner @ Four Paws
I've had an incredible experience at Ahora Living. Living in a community was really connective, supportive and fun. The area is absolutely beautiful and spending your entire day outside every day was super energizing! I've made deep friendships, enjoyed many interesting workshops, and laughed so much with the group. Uli and Santos did an amazing job hosting this month, and I'm super grateful to have experienced this
Eva Haro Alfaro
Human Capital consultant @ Deloitte
I spent one month at the coliving in Tenerife, and it has been a great experience for me. Everything was above expectation and I truly recommend it to all people who want to develop themselves during a remote working experience. Both Uli and Santos are perfect hosts that will ensure that all you can wish for as part of your program! Working remotely with AHORA is a true adventure, you will learn many new things and meet amazing people. It's the perfect remedy for a winter dip, and an experience you don't want to miss out on!
Wesley Swildens
Global Delivery Manager @ LeasePlan International
AHORA is not just a co-living/co-working space for me. It is a place where I've learned so much and met part of my tribe, I for real made friends for life here. It is so amazing and inspiring to meet people who are doing different things and give you a workshop about their passion. Everyday was another day to learn, laugh, relax and explore. Uliana really know what she stands for and created this magical place where you can work in nature and in the meantime have fun, be part of a community and focus on personal development. I could write a very long list of everything I loved, but I would say: go and experience yourself! I would highly recommend giving yourself the gift of AHORA.
Sanne Broekhuizen
Yoga Instructor & Life Coach
I experienced wonderful Tenerife with AHORA and Uliana! Removing myself from my usual environment and spending one month among like-minded professionals, in beautiful and comfortable surroundings, living an adventurous life & trying many new things, (all arranged by the hosts), while also getting my work done is absolutely one of the best decisions I have taken! The time at AHORA made me grow a lot as a person, and I am humbled to have had the experience. Do yourself the favor of trying AHORA - I am confident you will love it as much as I!
Sabina Mocevic
Senior consultant @ EY
Uliana and I met while she was still working at Vodafone, and she inspired quite a few of our colleagues (including me) to work remotely from Tenerife. Working remotely with AHORA and Uliana is so much fun! It was great to leave my busy life behind for a while, and spend time in Tenerife's unique nature. Uliana is always up for good conversations, and inspires me to live life to the fullest. She understands the struggles of the modern world, and gave me tools to cope better with busy routines. I will definitely use this to level-up my personal and professional life. No other co-living / accommodation on the island will give you the same experience, so get ready for the best time of your life!
Michelle Yang
B2B Marketeer @ Vodafone
I have joined AHORA coliving twice in November 2022 and February 2023! My experience with Ahora was exactly what the concept promised. I was able to fully relax and getaway from the daily grind. I learned how to be more present, live in the moment, be grateful, and how to apply this in my life even after coming back to the city. Finally, I connected with lots of amazing people and I'm very grateful for meeting every single one of them. We're still keeping contact!
Bjorn Dinslage
Sales Manager Europe @ Sauce labs
Uliana's biggest talent is connecting people, she loves networking. For the last five years I have been running my marketing agency, and through Uliana's network I've met tons of interesting relations. Traveling and working remotely with AHORA helped me to take a needed break from my hectic routine, and motivated me to focus on my well-being and fitness. I loved engaging in various outdoor sports as much as visiting Tenerife's vineyards. Life is about balance right? If you crave for more balance as I was, AHORA remote experience is exactly what you need!
Ginger Spierings
Co-founder Marble Content Marketing
Traveling and working remotely with AHORA opened a new world for me. With AHORA and Uliana, you can leave all your worries at home, and just immerse yourself into constant adventure mood. Adventure with balance between comfortable, well-arrangged working conditions and joyfull unique and unforgettable experiences in between/after working hours. If you are open to lift your life, open your mind and heart, find new beginnings and simply be productive, AHORA is something for you. Enjoy the journey of remote working and self-discovery!
Ksenia Fursova
Brand manager @ Danone
As an entrepreneur it is important to maintain a calm mind and a clear vision. Building a business can be challenging, therefore spending time in nature helps me to reflect and strategise. I have invested in myself by participating in retreats and training programs before, and I love that Uliana used the best elements to create the AHORA remote experience. She has a natural talent for bringing the right people together and creating a very special atmosphere. She attracts warm and authentic people around her, and I love to spend time with the AHORA tribe!
Giovanni Gubbels
Co-founder Chaincargo
I had such a great time working remotely from Tenerife with AHORA! I am building my business and it requires my full attention and creativity. By changing my environment I got lots of new ideas that helped me to move forward. The coolest part was to be surrounded by great people with a similar lifestyle. We exchanged stories, lessons, and shared many special moments. There was always something going on, and Uliana showed us Tenerife from a local's perspective. I am still in touch with the friends I made in Tenerife, and we travel and work remotely together around the world! I miss the daily surf sessions, and I can't wait to visit again!
Jonathan Muhr
Co-Founder Jomigo
Together with my co-founders we are running our business remotely from different locations, and came together in Tenerife to take a step back and strategise. With AHORA Uliana created the perfect atmosphere to focus on our goals, while having a great time. During the events and activities I connected to many great people who share a drive for creating their dream life. It's great to surround yourself with people who think in opportunities, and inspire each other to enjoy everything that life has to offer!
Jannis Eller
Co-founder Jomigo
Schedule your exploratory call here
With AHORA I am building the tribe for conscious remote workers and entrepreneurs. Our tribe is committed to personal growth, and dedicated to mindful, sustainable, and purpose driven living. We strive to create a better world by aligning our actions with our values, fostering meaningful connections, and making a positive impact on both our work and the world around us.
I believe that remote work provides us with the opportunity to craft a work environment that supports a conscious lifestyle. It enables us to prioritise well-being, balance, and meaningful experiences, fostering a life that is intentional, fulfilling, and aligned with your values.
If this resonates with you, you might be one of us. Reach out and let's find out!
With love,
Uliana