> Conscious community living
Conscious coliving in Tenerife for Remote workers & entrepreneurs
Conscious Coliving In Tenerife
Welcome to AHORA – the tribe for conscious remote workers and entrepreneurs. With our coliving experiences we provide more than just a place to stay and work in Tenerife; we're dedicated to curating an environment that nurtures personal expansion, and a deep sense of community.
From the moment you step through our doors, you'll embark on a path of self-discovery and collective empowerment. Conscious living isn't just a buzzword to us – it's a way of life. We encourage healthy and sustainable choices, mindful practices, and foster meaningful relationships to create a supportive and harmonious living environment together. 
We're here to guide you in deepening your connection to yourself, others, and the world around you. We invite you to explore further and discover how our conscious coliving space can become your haven for growth and connection.
Schedule your exploratory call here
Live in a natural environment
Get your work done remotely
Have the best time with our tribe
At AHORA we offer 2-4 week experiences that combine accommodation in a beautiful Spanish Finca, various coworking areas, and a carefully designed activities program that is focused on developing your body, mind, ánd spirit. We blend the boundaries between working and invite you on a extraordinary journey full of adventure, growth, and meaningful connections.
Upon availability we also offer 2-week and 30 days+ programs. Reach out to learn more. You can schedule an exploratory call below to get to know us better.
Conscious living is more than just a concept – it's a way of life that ripples through every choice we make. It's about being awake, aware, and intentional in all aspects of our existence. It's about embracing a deeper connection with ourselves, each other, and the world around us.
Our tribe believes in living with purpose and presence. It's about making choices that align with our values and contribute positively to our own well-being and the well-being of our planet. It's about mindfully treading the path of personal growth, self-discovery, and shared experiences.
In our coliving conscious living is woven into the fabric of daily life. From the food we eat to the activities we engage in, from the conversations we share to the relationships we cultivate – all are approached with intention. It's an ongoing practice that invites us to be fully present in every moment.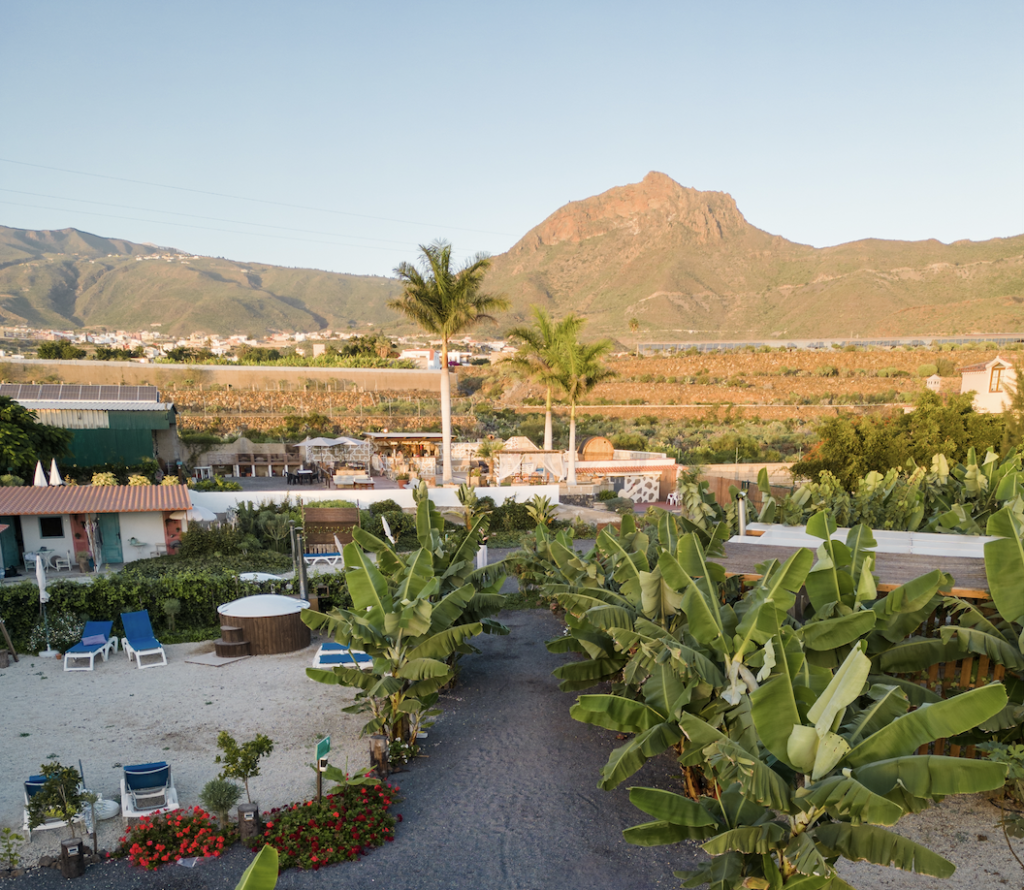 The pillars of our conscious coliving
At our conscious coliving, community is at the heart of everything we do. We believe that meaningful connections and shared experiences enrich our lives. Here, you'll find a diverse yet likeminded group of individuals who come together to support, inspire, and uplift one another.
Your wellbeing is our priority. We're dedicated to providing an environment that nurtures your physical, emotional, and spiritual health. From holistic health and wellness to mindful practices, we offer tools that empower you to thrive.
We're committed to leaving a positive impact. Sustainability is woven into our daily practices, from sourcing local and organic ingredients to minimizing waste and conserving resources. By choosing sustainability, we honor our planet's wellbeing and contribute to a brighter future for all.
"Every moment is a chance to awaken, connect, and evolve"
Our unique colive experience
We take great care in curating every coliving experience. For each intake we  handpick up to 15 remote workers and entrepreneurs who resonate with our vision. This intentional selection process ensures that each intake is composed of a diverse yet like-minded tribe.
By deliberately maintaining a smaller group for longer periods, we foster an atmosphere of authenticity, genuine connections, and depth.
Imagine a space where ideas flow freely and creativity knows no bounds. We are companions on the journey of personal and collective growth.
Our customised program includes sports, activities and workshops that are focused on developing your body,mind, ánd spirit. We will learn with and from each other, reflect on our experiences, and grow together in a safe and supportive environment.
Dive into your inner world, embracing conscious living practices that cultivate personal growth and connection.
Simultaneously, immerse yourself in the stunning natural paradise of Tenerife, where you'll forge bonds with our tribe and embark on exhilarating adventures.
Unite your inner and outer explorations, and embark on a transformative journey while working remotely!
Embark on a transformative journey with our conscious coliving program, where you'll become part of a carefully curated tribe of likeminded remote workers and entrepreneurs – a community that continues to embrace you long after your colive experience.
These are the essentials for our transformative program full of exciting sports, activities, and workshops. Moreover, it is customised for each tribe. And you can top it up with selected activities from our recommendations guide. 
coLiving & coworking with our tribe
Enjoy a seamless start with airport pick-up and drop-off, and immerse yourself in a unique living arrangement complete with weekly cleaning and sheet exchange.
 Begin your days with a nourishing breakfast, and savor unlimited organic coffee and water throughout. Get your work done from inspiring co-working areas and enjoy access to workspaces and reliable Wi-Fi. 
Sports, workshops & activities
Engage in authentic opening and closing ceremonies, delve into the realms of yoga, mindfulness, and workouts, and partake in enlightening workshops facilitated by our team as well as fellow tribe members.
Unwind with wellness facilities including a pool, sauna, whirlpools, and jacuzzis. Enhance your evenings with hot tub sessions and bonfire gatherings, 
This enriching experience includes over 30 activities worth more than 1000 euros, led by esteemed experts in the fitness and wellness industry
Local tours & the best recommendations
We're also delighted to guide you to the best of Tenerife, ensuring you witness its most captivating natural wonders and immerse yourself in its vibrant culture. 
Discover local wonders through guided tours, contribute to the community through volunteering, and if you wish, embrace the opportunity to improve your Spanish with a local buddy.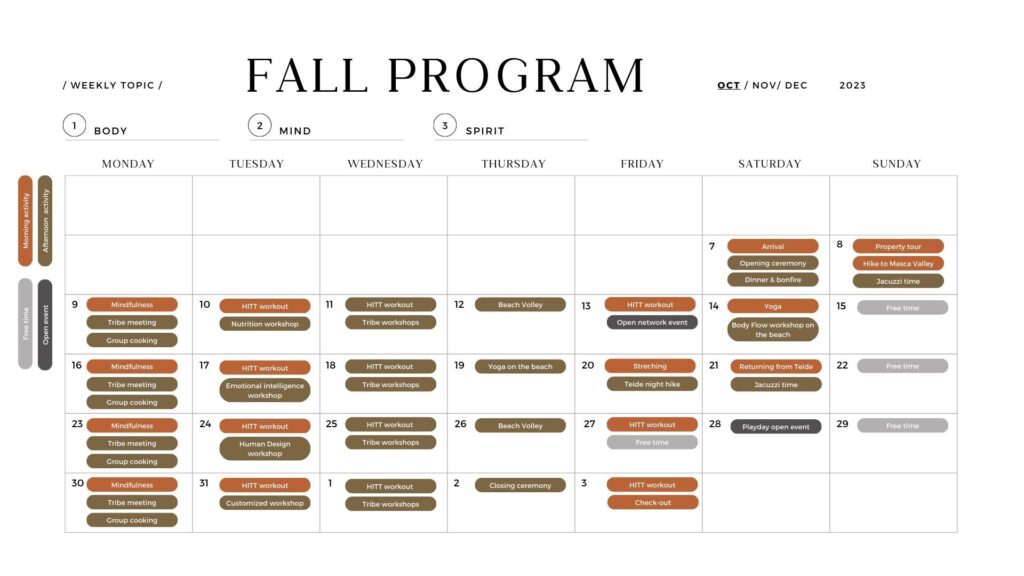 Why we Love Working remotely from Tenerife
Tenerife has one of the best climates in the world, with an average temperature of 22 degrees all year.
European infrastructure combined with African climate offers a natural sanctuary for remote workers seeking inspiration and balance. 
With its breathtaking landscapes, from lush forests, moonlike volcanoes, to serene beaches, Tenerife offers an unparalleled backdrop for fostering a deep connection with nature.
Tenerife is a haven for adventurers, offering an exhilarating playground of outdoor sports and activities.
Experience a rich blend of local traditions and global influences that make Tenerife a unique melting pot of Spanish, and South American cultures.
Enjoy connecting with locals and improve your Spanish language skills while having fun!
Shared Glamping
Experience the perfect blend of comfort and adventure in our shared glamping tent, featuring two cozy single beds for a unique and memorable stay in our beautiful garden.
Shared ROOM
Enjoy generous comfort in our shared spacious room, featuring two king-size bunk beds, a shared bathroom, and the added delight of a communal terrace.
Private room
Indulge in the luxury of our expansive private room, complete with a kingsize bed, a serene private terrace, and convenient access to shared bathrooms located just outside the door.
Private tiny house
Dream away in our enchanting rustic wooden tiny house, with a queensize bed, a private bathroom, and a tranquil terrace nestled amidst swaying banana trees.
We curate each experience to ensure the highest value for you. We select the tribe for each experience carefully during the intake process. Each guest goes through an application process that includes a video call and an intake form. This way we create a likeminded yet diverse tribe of +/- 15 individuals for each one-month experience.

Moreover, we customise the activities program based on the preferences of each tribe. During the AHORA  remote experience we create a sacred space to grow, experiment, and connect on a deeper level with yourself, others, and nature.

One month is the preferred minimum duration to have sufficient time to experiment with various sports and activities, connect with likeminded professionals, and get your work done without unnecessary distractions. Upon availability we also offer 14 or 30+ days programs. 

If your personal situation does not align with the starting dates, if you struggle to convince your employer, or if you have other questions, please reach out. We are happy to explore possibilities and support you!
Step into our coliving experience that transcends mere accommodation and workplace solutions. Our transformative program, in synergy with our vibrant tribe, creates a tapestry of growth, connection, and exploration.

With a spectrum of offerings beyond the ordinary, we present an immersive journey that goes beyond the expected, offering rates tailored to your preferences and availability, commencing at just 1500 per month for shared accommodation.

Connect with us to unveil the complete spectrum of possibilities that await your upcoming adventure.
AHORA is an exceptional co-working platform that provides the ideal headspace for life's next steps - be it striking a healthier work-life balance, changing careers, or personal development. Their 1:1 coaching, engaging team events, and diverse activities serve as catalysts for self-discovery and change. AHORA has been my gateway to a community of likeminded professionals, in a relaxed, fun environment. Set against the backdrop of beautiful Tenerife, it offers a wonderful escape, especially from the chilly European winter. It's not just a place to work; it's a place to explore and grow.
Richard Saintbai
Senior consultant & Entrepreneur
I spent one month at AHORA and and I really loved it! Somehow Uli managed to build something so special in this little paradise: she created a safe space for connection and authenticity! I learned a lot about myself, built meaningful connections and laughed so much! Even now that I'm back home I'm taking the AHORA afterglow to transform my everyday life. It is difficult to express how much this experience can give you, you really have to experience it yourself! Thank you so much Santos & Uli, I am gonna come back for sure!
Verena Oeser
Campaigner @ Four Paws
I've had an incredible experience at Ahora Living. Living in a community was really connective, supportive and fun. The area is absolutely beautiful and spending your entire day outside every day was super energizing! I've made deep friendships, enjoyed many interesting workshops, and laughed so much with the group. Uli and Santos did an amazing job hosting this month, and I'm super grateful to have experienced this
Eva Haro Alfaro
Human Capital consultant @ Deloitte
I spent one month at the coliving in Tenerife, and it has been a great experience for me. Everything was above expectation and I truly recommend it to all people who want to develop themselves during a remote working experience. Both Uli and Santos are perfect hosts that will ensure that all you can wish for as part of your program! Working remotely with AHORA is a true adventure, you will learn many new things and meet amazing people. It's the perfect remedy for a winter dip, and an experience you don't want to miss out on!
Wesley Swildens
Global Delivery Manager @ LeasePlan International
AHORA is not just a co-living/co-working space for me. It is a place where I've learned so much and met part of my tribe, I for real made friends for life here. It is so amazing and inspiring to meet people who are doing different things and give you a workshop about their passion. Everyday was another day to learn, laugh, relax and explore. I was here for a work-stay exchange and to facilitate yoga and I couldn't have asked for a more beautiful place and better people. Uliana really know what she stands for and created this magical place where you can work in nature and in the meantime have fun, be part of a community and focus on personal development. I could write a very long list of everything I loved, but I would say: go and experience yourself! I would highly recommend giving yourself the gift of AHORA.
Sanne Broekhuizen
Yoga Instructor & Life Coach
I experienced wonderful Tenerife with AHORA and Uliana! Removing myself from my usual environment and spending one month among like-minded professionals, in beautiful and comfortable surroundings, living an adventurous life & trying many new things, (all arranged by the hosts), while also getting my work done is absolutely one of the best decisions I have taken! The time at AHORA made me grow a lot as a person, and I am humbled to have had the experience. Do yourself the favor of trying AHORA - I am confident you will love it as much as I!
Sabina Mocevic
Senior consultant @ EY
Uliana and I met while she was still working at Vodafone, and she inspired quite a few of our colleagues (including me) to work remotely from Tenerife. Working remotely with AHORA and Uliana is so much fun! It was great to leave my busy life behind for a while, and spend time in Tenerife's unique nature. Uliana is always up for good conversations, and inspires me to live life to the fullest. She understands the struggles of the modern world, and gave me tools to cope better with busy routines. I will definitely use this to level-up my personal and professional life. No other co-living / accommodation on the island will give you the same experience, so get ready for the best time of your life!
Michelle Yang
B2B Marketeer @ Vodafone
I have joined AHORA coliving twice in November 2022 and February 2023! My experience with Ahora was exactly what the concept promised. I was able to fully relax and getaway from the daily grind. I learned how to be more present, live in the moment, be grateful, and how to apply this in my life even after coming back to the city. Finally, I connected with lots of amazing people and I'm very grateful for meeting every single one of them. We're still keeping contact!
Bjorn Dinslage
Sales Manager Europe @ Sauce labs
Uliana's biggest talent is connecting people, she loves networking. For the last five years I have been running my marketing agency, and through Uliana's network I've met tons of interesting relations. Traveling and working remotely with AHORA helped me to take a needed break from my hectic routine, and motivated me to focus on my well-being and fitness. I loved engaging in various outdoor sports as much as visiting Tenerife's vineyards. Life is about balance right? If you crave for more balance as I was, AHORA remote experience is exactly what you need!
Ginger Spierings
Co-founder Marble Content Marketing
Traveling and working remotely with AHORA opened a new world for me. With AHORA and Uliana, you can leave all your worries at home, and just immerse yourself into constant adventure mood. Adventure with balance between comfortable, well-arrangged working conditions and joyfull unique and unforgettable experiences in between/after working hours. If you are open to lift your life, open your mind and heart, find new beginnings and simply be productive, AHORA is something for you. Enjoy the journey of remote working and self-discovery!
Ksenia Fursova
Brand manager @ Danone
As an entrepreneur it is important to maintain a calm mind and a clear vision. Building a business can be challenging, therefore spending time in nature helps me to reflect and strategise. I have invested in myself by participating in retreats and training programs before, and I love that Uliana used the best elements to create the AHORA remote experience. She has a natural talent for bringing the right people together and creating a very special atmosphere. She attracts warm and authentic people around her, and I love to spend time with the AHORA tribe!
Giovanni Gubbels
Co-founder Chaincargo
I had such a great time working remotely from Tenerife with AHORA! I am building my business and it requires my full attention and creativity. By changing my environment I got lots of new ideas that helped me to move forward. The coolest part was to be surrounded by great people with a similar lifestyle. We exchanged stories, lessons, and shared many special moments. There was always something going on, and Uliana showed us Tenerife from a local's perspective. I am still in touch with the friends I made in Tenerife, and we travel and work remotely together around the world! I miss the daily surf sessions, and I can't wait to visit again!
Jonathan Muhr
Co-Founder Jomigo
Together with my co-founders we are running our business remotely from different locations, and came together in Tenerife to take a step back and strategise. With AHORA Uliana created the perfect atmosphere to focus on our goals, while having a great time. During the events and activities I connected to many great people who share a drive for creating their dream life. It's great to surround yourself with people who think in opportunities, and inspire each other to enjoy everything that life has to offer!
Jannis Eller
Co-founder Jomigo
Schedule your exploratory call here
With AHORA I am building the tribe for conscious remote workers and entrepreneurs. Our tribe is committed to personal growth, and dedicated to mindful, sustainable, and purpose driven living. We strive to create a better world by aligning our actions with our values, fostering meaningful connections, and making a positive impact on both our work and the world around us.
I believe that remote work provides us with the opportunity to craft a work environment that supports a conscious lifestyle. It enables us to prioritise well-being, balance, and meaningful experiences, fostering a life that is intentional, fulfilling, and aligned with your values.
If this resonates with you, you might be one of us. Reach out and let's find out!
With love,
Uliana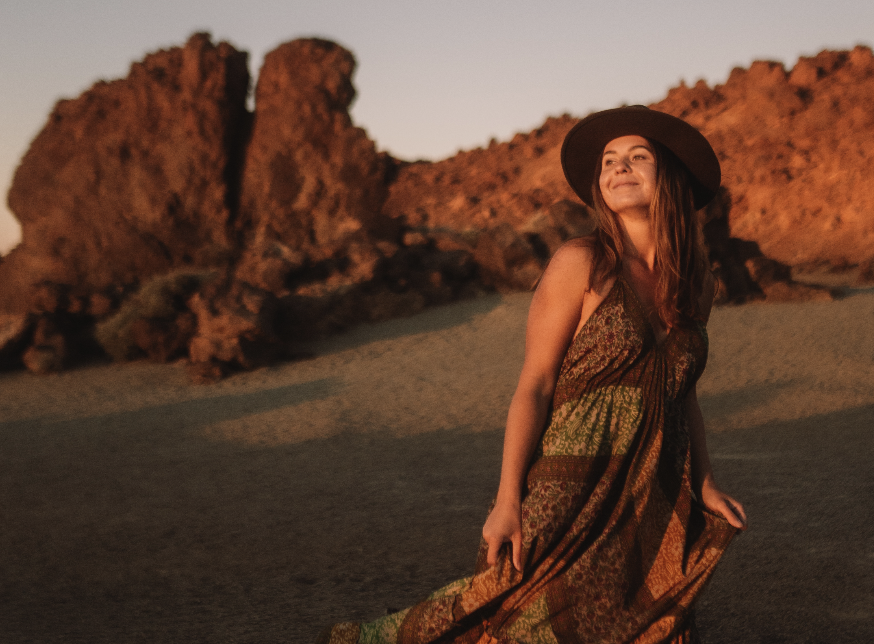 We love connecting with you